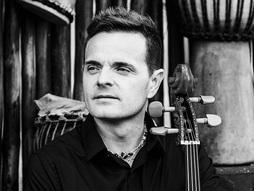 Steven Sharp Nelson
Cellist
Steven Sharp Nelson is a classically trained cellist and member of the musical group The Piano Guys.
Why you should listen
Steven Sharp Nelson has pioneered new techniques of writing, recording and performing on the cello and other instruments. He has played atop the Great Wall of China, the Chichen Itza ruins in Mexico, in front of The Christ Redeemer Statue in Brazil, the Petra sandstone City in Jordan, the Iguazu Falls in Brazil and Argentina, the Eilean Donan Castle in Scotland and on the Death Star.
One of his deepest desires is to further music education by making it fun, exciting, accessible and more relevant. He believes learning music is like a master switch in life, when turned up, everything is brighter, clearer and scalable. 
Steven Sharp Nelson's TED talk