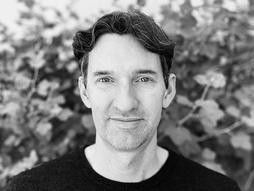 Steven D. Allison
Ecologist
For Steven Allison, it's no longer sufficient to just study the natural world — we must make sure our world stays ecologically sound for generations to come.
Why you should listen
Steve Allison has been a professor of ecology at UC Irvine for over a decaded, but he's been an environmentalist all my life. He grew up in Pennsylvania and spent my childhood running around local forests and farm fields. In high school, he was fortunate to have inspiring teachers who sparked my interest in biology. 
Throughout college at Penn State University and graduate school at Stanford, Allison continued his fascination with Earth's ecosystems, from plant-insect interactions in Central Pennsylvania to the microbes living across the Hawaiian Islands. After earning his PhD in 2005, he studied the diverse fungal communities growing in Alaska's boreal forest, an ecosystem among the most vulnerable to global warming. More recently, he's focused my research and teaching on California's amazing biological diversity, particularly the microbes that are so vital to soil health.
As an educator, Allison takes seriously his responsibility to teach the next generation about the environment—not only the hard facts, but how nature can help us solve problems. In 2016, I was named the UC Irvine Climate Action Champion for my idea to build a graduate training program focused on climate solutions. With support from the National Science Foundation, I expanded this program to train a new generation of environmental problem solvers. 
Steven D. Allison's TED talk