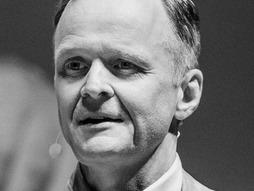 Stefan Larsson
Value-based health care advocate
A doctor by training, Stefan Larsson of BCG researches how transparency of medical outcomes and costs could radically transform the healthcare industry.
Why you should listen
In the developed world, health care represents 9 to 18 percent of the GDP -- and these costs are rising faster than economic growth. Stefan Larsson -- a senior partner and managing director in BCG's Stockholm office, the global leader of BCG's Health Care Payers and Providers sector, and a BCG Fellow since 2010 -- believes that the answer isn't just managing costs, but improving patient outcomes.
The idea at the center of this approach: registries of health outcomes. By coming up with criteria for measuring quality of care, sharing data on how procedures and parts are working, and learning from each other constantly, doctors and nurses can become agents of change, providing better care and lower costs at the same time.
Larsson is co-founder of the International Consortium of Health Outcomes Measurement, a not-for-profit organization for global standardization of outcomes measurement, which has Michael Porter, HBS and Karolinska Institute as partners.
Stefan Larsson's TED talk