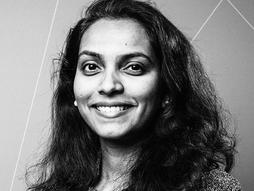 Smruti Jukur Johari
Urban planner
Smruti Jukur Johari works hand in hand with the urban poor to solve urban planning problems by applying unusual and innovative design solutions to dense, complex and neglected city landscapes.
Why you should listen
Urban planner Smruti Jukur Johari works with poor city dwellers to uncover their persistent problems -- and then applies herself relentlessly to co-invent novel solutions. Since childhood, Johari has dreamed of improving quality of life for the poor. She became an urban planner to explore solutions that architects in isolation could not provide.
In her work, Johari focuses on informal urban habitats, looking for common-sense fixes that people create for themselves and that, despite their flaws, serve immediate needs in easy-to-implement ways.
Smruti Jukur Johari's TED talk