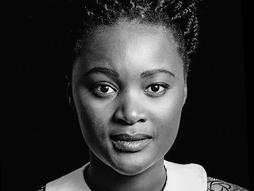 When her hashtag #IfAfricaWasABar went viral, Botswana writer Siyanda Mohutsiwa triggered a lighthearted but electrifying discussion of some serious African issues.
Why you should listen
Blogger, humorist and math student Siyanda Mohutsiwa explores African topics both weighty (reviving Pan­Africanism) and witty ("5 things NOT to say when trying to seduce an Afrikaner"). Her columns for African media outlets like the Mail & Guardian, Za News, and her own website Siyanda Writes have gained a loyal following. 
But when Mohutsiwa's hashtag #IfAfricaWasABar exploded on Twitter, the viral thread (which pondered the hypothetical bar mannerisms of various African nations) became a platform for everyday Africans to unite in a playful dialogue on national differences, and helped turn Mohutsiwa into a social media star. 
What others say
"Renowned for her political satirical pieces and her thought provoking stance on Pan Africanism, Siyanda, as she is commonly known to her followers, ignited many Africans' humour through a witty discussion that explored the complex geopolitics between African countries in a cheerful manner." — Botswana Gazette, August 13, 2015
Siyanda Mohutsiwa's TED talk