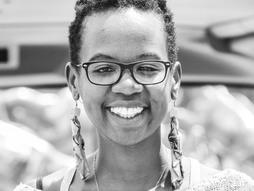 Sitawa Wafula
Mental health advocate
Sitawa Wafula started Kenya's first free mental health and epilepsy support line.
Why you should listen
Sitawa Wafula is a blogger and nomadic mental health crusader. She's using her personal journey as a rape survivor living with a dual diagnosis of epilepsy and bipolar disorder to provide people in Africa with information and support to handle mental health conditions and deal with everyday life.
Wafula is also an Aspen New Voices Fellow with the Aspen Institute, USA and a non-communicable disease champion under the Ministry of Health in her home country, Kenya.
Sitawa Wafula's TED talk