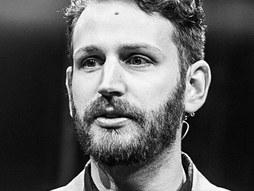 Sean Follmer
Human-computer interaction researcher and designer
Sean Follmer designs shape-changing and deformable interfaces that take advantage of our natural dexterity and spatial abilities.
Why you should listen
Sean Follmer is a human-computer interaction researcher and designer. He is an Assistant Professor of Mechanical Engineering at Stanford University, where he teaches the design of smart and connected devices and leads research at the intersection between human-computer interaction (HCI) and robotics.
Follmer received a Ph.D. and a Masters degree from the MIT Media Lab in 2015 and 2011, respectively, and a BS in Engineering from Stanford University. He has worked at Nokia Research and Adobe Research on projects exploring the frontiers of HCI. 
Follmer has received numerous awards for his research and design work, including best paper awards and nominations from premier academic conferences in HCI (ACM UIST and CHI), Fast Company Innovation By Design Awards, a Red Dot Design Award and a Laval Virtual Award.
Sean Follmer's TED talk