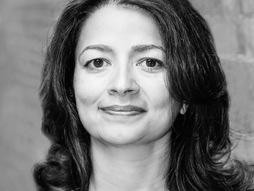 Sayu Bhojwani
Immigration scholar
Sayu Bhojwani recruits and supports first and second generation Americans to run for public office.
Why you should listen
Sayu Bhojwani served as New York City's first Commissioner of Immigrant Affairs and is the founder of South Asian Youth Action, a community-based organization in Queens. Since 2010, she has served as Founder and President of The New American Leaders Project, which is based in New York City.
Bhojwani's work to build a more inclusive democracy has been featured in The Wall Street Journal and in the New York Times. She has shared her personal journey in The National and contributes frequently to the The Huffington Post and Medium.
Bhojwani earned a PhD in Politics and Education from Columbia University, where her research focused on immigrant political participation. She is a Visiting Scholar at the Eagleton Institute of Politics at Rutgers University and lives in New York City with her husband and daughter.
Sayu Bhojwani's TED talk