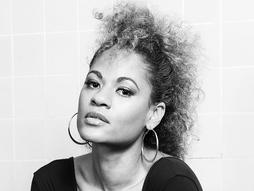 Sasha Kutabah Sarago
Writer, filmmaker
Sasha Kutabah Sarago is a proud Wadjanbarra Yidinji, Jirrbal and African-American woman who founded Ascension — Australia's first digital lifestyle platform for women of color.
Why you should listen
A former model, Sasha Kutabah Sarago grew frustrated by the invisibility of multicultural women in fashion and media. Sarago raises awareness around culture, diversity and equity in the business, media and lifestyle sectors. 
Sarago has appeared on NITV Awaken, SBS World News, SBS Insight and ABC News Breakfast and in the Sydney Morning Herald, Frankie and Fashion Journal magazines. Sarago has articles published in The Guardian and SBS Voices and is also a filmmaker, writing and directing documentaries Too Pretty To Be Aboriginal and InsideOUT.
Sarago's first non-fiction book, Gigorou, is about reclaiming femininity and Aboriginality by redefining beauty.
Sasha Kutabah Sarago's TED talk