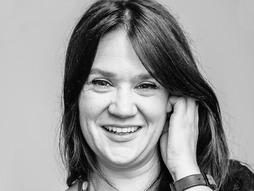 Sarah Corbett does activism in a quiet, humble and intriguing way using handicrafts.
Why you should listen
Sarah Corbett is a craftivist who teaches her "gentle protest" approach to individuals and organizations around the world. She also makes craftivism (craft + activism) projects and DIY kits for people who want to do a quieter, kinder and more beautiful form of effective activism than what is sometimes traditionally offered.
Growing up in a low-income area of the UK, Corbett has been involved in activism since she was three years old and has worked for more than a decade in the UK charity sector as a professional campaigner focusing on international development. But in 2008 she burnt out as an activist and introvert and wanted to find an effective way of campaigning that fitted her skills and ethics and personality. She set up the Craftivist Collective social enterprise in 2009 after people wanted to join in her new form of activism. Now there are craftivists around the world who take part in social change using handicrafts.
Corbett won the Sheila McKechnie award for Economic Justice campaigner of the Year 2016. Craftivist Collective won an Innovation Award from Care2 Impact Award 2016. She works with charities, arts institutions, universities and has exhibited her solo exhibition, "Gentle Protest," in Stockholm, Helsinki and London. She lives in East London and works worldwide.
What others say
"Corbett shows us a new way to fight for a better world without resorting to violence or empty social media posts -- and calls on us all to reconsider our approach to communicating and living. This is a message that deserves to be widely heard, particularly in these polarized times." — Gillian Tett, US Managing Editor, The Financial Times
Sarah Corbett's TED talk