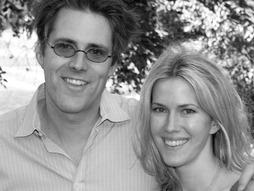 Rufus Griscom + Alisa Volkman
Website co-founders
Rufus Griscom and Alisa Volkman co-founded Babble, a website for parents. They have three sons.
Why you should listen
Alisa Volkman co-founded Babble with her husband, Rufus Griscom, in December 2006; at its height, it attracted more than 4 million parents a month. Volkman was VP of Sales Strategy and Brand Development, overseeing design and product development. The site was acquited by Disney in 2011, and quietly shut down in 2019. 
Griscom was Babble's CEO. Previously, he was co-founder of the pathbreaking Nerve.com in 1997, as the website's founding editor and CEO. In the decade that followed, Griscom grew Nerve Media into a profitable website and online dating business, in the process spinning off Spring Street Networks. He served as an advisor to several New York-based internet companies. Volkman and Griscom have three sons, Declan, Grey and Rye.
What others say
"At work, [Griscom] and Volkman try to keep their relationship low-key. 'It's in the elevator ride up to our offices that a transformation occurs,' Griscom says. 'We start the ride as a couple and end it as business associates.'" — Pia Chatterjee, Business 2.0 via CNNMoney.Com
Rufus Griscom + Alisa Volkman's TED talk