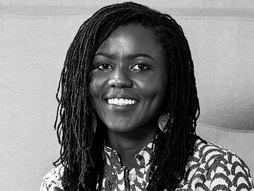 Rose M. Mutiso
Energy scientist
As the Research Director of the Energy for Growth Hub, Rose M. Mutiso works with a global network of experts finding solutions for energy deficits across Africa and Asia. She is also cofounder of the Mawazo Institute, helping African women to become scholars and thought leaders.
Why you should listen
As a student in Nairobi, Kenya, Rose M. Mutiso dreamed of following her curiosity. Drawn to materials science and engineering -- which underpins ubiquitous features of modern life like plastics and electronics -- she received a PhD in the field, pursuing nanotechnology, polymer physics and creating materials for energy and electronic applications. As a postdoctoral fellow in the US Senate, Mutiso coauthored legislation signed into law by President Barack Obama.
Grateful for an education supported by financial aid and taxpayer-funded research, Mutiso resolved to help inspire Africa's next generation of female scholars. She cofounded the Mawazo ("Ideas") Institute, a nonprofit research institute based in Nairobi. She is also research director of the Energy for Growth Hub, working with global experts to find solutions for energy deficits in developing countries. Her dream is to see more African women shaping decision-making and public discourse on critical issues such as energy poverty.
Rose M. Mutiso's TED talk