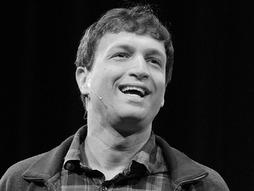 Ron Gutman is an inventor, a serial technology and healthcare entrepreneur, an investor, a philanthropist and a Stanford University adjunct professor. His mission is to help everyone live happier, healthier lives.
Why you should listen
Ron Gutman has built and invested in technology and healthcare companies that have served hundreds of millions of people and saved tens of thousands of lives worldwide. He's an inventor holding a series of patents in healthcare technology and artificial intelligence.

As the inventor of the popular On/Go COVID-19 rapid at home test, and the leader of the team who brought it early in the pandemic to many millions in the US, Gutman knows how to step in quickly in times of real need to create all-in-one quality solutions that help people at scale.

He is also an educator who has devoted his life to enlightening people everywhere, improving human welfare, and helping everyone feel better and smile more.
Ron Gutman's TED talk