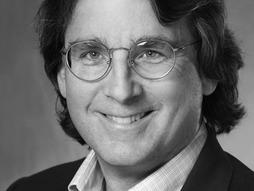 Roger McNamee
Tech investor
Ten years from now we will interact with the internet in completely different ways. Roger McNamee identifies six changes that are already transforming the ways we consume and create content.
Why you should listen
Roger McNamee has been an investor in science and tech for close to 30 years. His 2004 book -- The New Normal: Opportunities in a Time of Great Risk -- offers business strategies based on the economic and technological trends that are defining this era. He also plays guitar and bass in the band Moonalice, a band known for its clever use of social media.
What others say
"Word-class investors like Roger McNamee are able to look around corners and see what's coming before anyone else. " — Michael Hammer, author of Reengineering the Corporation
Roger McNamee's TED talk