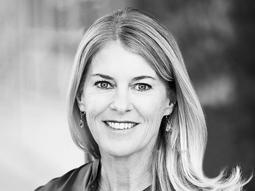 Robin Hauser
Director of documentary films
Robin Hauser explores societal norms through documentary films and public speaking.
Why you should listen
Robin Hauser is a director of documentary films at Finish Line Features. Her 2021 documentary, $avvy, contemplates the historical, cultural and societal norms around women and money and explores why it's critical for women to take an active role in managing personal finance. Her 2018 bias delves into unconscious bias and how it affects our lives socially and in the workplace. In 2015, CODE: Debugging the Gender Gap premiered at Tribeca Film Festival, was screened at The White House and caught the attention of the international tech industry and of policy makers around the world.
Hauser's exploration into implicit gender and racial bias in artificial intelligence led her to present on the TED stage. She's a diplomat for the American Film Showcase and speaks about unconscious bias, the importance of diversity and inclusion, financial wellness, the likability dilemma and on behalf of women's rights at US embassies, conferences and corporate headquarters worldwide.
Robin Hauser's TED talk