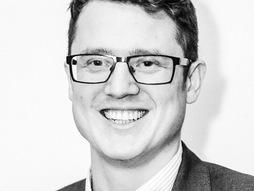 Robert Palmer
Campaign leader, Global Witness
Robert Palmer investigates how the financial system facilitates corruption and other crimes.
Why you should listen
Robert Palmer is the Banks and Corruption Campaign Leader for Global Witness, whose founder Charmian Gooch won the TED Prize in 2014. The Nobel-prize nominated organization is dedicated to breaking the links between natural resources, conflict and corruption.
Palmer has led a number of high profile investigations. These include exposing how corrupt Nigerian politicians used British high street banks to move bribe money; uncovering which global banks held $65 billion of Libyan government funds; and organizing an undercover sting to show how corrupt officials can move suspect funds into the U.S. with the help of New York lawyers.
Palmer is an expert in the global anti-money laundering framework and helps to develop practical policy solutions to improve its effectiveness. He helps to lead a global coalition of civil society groups campaigning for an end to the abuse of the financial system by corrupt officials. This has led to new transparency laws in the UK and EU to tackle anonymously owned companies.
Robert Palmer's TED talk