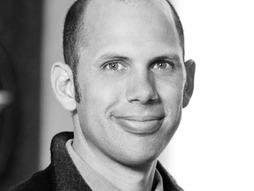 As a high school chemistry teacher, Ramsey Musallam expands curiosity in the classroom through multimedia and new technology.
Why you should listen
Technological innovation in education can be a slow and painful process, with new technology difficult to acquire, implement and adopt. But that doesn't stop Ramsey Musallam, a science teacher at Sonoma Academy High School in Santa Rosa, CA, whose mission is "to meaningfully integrate multimedia into a hands-on, inquiry-based learning cycle fueled by student curiosity." Musallam is a vocal advocate for designing learning environments that are guided by student questions, leveraging technology as a strategic partner in the process. Musallam runs the education blog Cycles of Learning, where he reflects on his own teaching practice and provides practical advice and examples for fellow educators, with a focus on sparking student curiosity. Musallam received an Ed.D. from the University of San Francisco in 2010.
Ramsey Musallam's TED talk