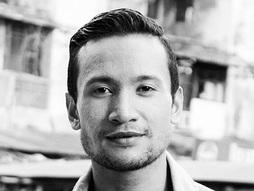 Prumsodun Ok
Interdisciplinary artist
TED Fellow Prumsodun Ok heals, empowers and advocates using the ancient art of Khmer classical dance.
Why you should listen
Prumsodun Ok groundbreaking performances have been described as "radical beauty" by the Bangkok Post and have been staged throughout Cambodia, Thailand, Mexico, Greece and the United States. Ok's 2013 book Moni Mekhala and Ream Eyso was reviewed in the Asian Theatre Journal as "a sampeah kru ritual of a sort: an offering to teachers living and deceased and to Moni Mekhala [the Goddess of the Ocean] herself."
Ok has brought a diverse group of artists, activists and scholars together for Children of Refugees, a program of talks and performances raising awareness for the Syrian refugee crisis. Among many honors, Ok is a TED Senior Fellow and was named by Tea Uglow, creative director of Google Creative Lab in Sydney,  an LGBT+ Creative Leader of Tomorrow for The Dots's and WeTransfer's Championing Diversity Initiative. Ok is based in Phnom Penh where he founded Prumsodun Ok & NATYARASA, Cambodia's first gay dance company.
Prumsodun Ok's TED talk