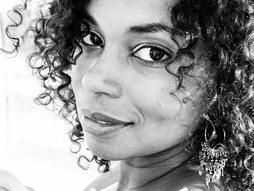 Penelope Jagessar Chaffer
Filmmaker
Penelope Jagessar Chaffer made the film "Toxic Baby," exploring environmental toxins through interviews and surreal imagery.
Why you should listen
Penelope Jagessar Chaffer is the director and producer of the documentary/surrealist film Toxic Baby. She works to bring to light the issue of environmental chemical pollution and its effect on babies and children.
Her first British Academy Award Nomination came for her BBC4 debut, Me and My Dad, which followed her on a trip to Trinidad as she confronted her father, a magistrate who was sent to prison for bribery and corruption. After working on 2005'sShakespeare's Stories for the BBC, for which she received a BAFTA nomination, Chaffer was inspired to begin her research on Toxic Baby.
Penelope Jagessar Chaffer's TED talk