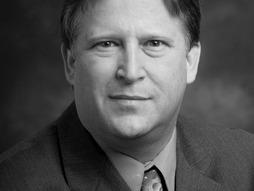 Paul Root Wolpe examines the ethical implications of new science — genetic modification, neuroscience and other breakthroughs that stretch our current philosophy to the breaking point. He's the chief bioethicist at NASA, among other appointments.
Why you should listen
Paul Root Wolpe directs the Center for Ethics at Emory University,  where he works on the biggest issues most of us face in our life-long ethical journey: death and dying, new reproductive technologies, and new medical and scientific breakthroughs that are not covered in our traditional ethics (what would the Bible say about growing a human ear on a mouse?).
He's also the chief bioethicist at NASA, where he advises on the medical experiments that happen during space travel.
Read the TED Blog's Q&A with Paul Root Wolpe >>
Read Wolpe's lively TED Conversation thread >>
Paul Root Wolpe's TED talk