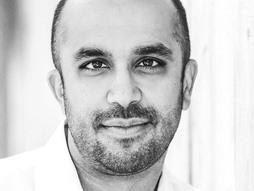 Neil Pasricha
Director, The Institute for Global Happiness
Neil Pasricha is the New York Times bestselling author of The Happiness Equation and serves as the Director of the Institute for Global Happiness after a decade running leadership development inside Walmart. He is one the world's leading authorities on happiness and positivity.
Why you should listen
In 2008, Neil Pasricha's world fell apart after a sudden divorce and death of a close friend. He channeled his energies into his blog 1000 Awesome Things, which counted down one small pleasure -- like snow days, bakery air or finding money in your coat pocket -- every single day for 1000 straight days. While writing his blog, Neil was working as Director of Leadership Development inside Walmart, the world's largest company. He continued working there when his books The Book of Awesome, The Book of (Even More) Awesome and Awesome is Everywhere were published and started climbing bestseller lists and shipping millions of copies.
Years later, he fell in love again and got married. On the airplane home from his honeymoon, his wife told him she was pregnant, and Neil began writing again. The result was a 300-page letter written to his unborn son sharing the nine secrets to finding true happiness. That letter has evolved into The Happiness Equation.
What others say
"Dale Carnegie was last century. Stephen Covey was last decade. Neil Pasricha is what's now." — Susan Cain, author of Quiet
Neil Pasricha's TED talk