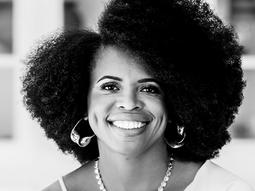 Nedra Glover Tawwab
Relationship therapist, author
Nedra Glover Tawwab is a best-selling author, licensed therapist and sought-after relationship expert.
Why you should listen
Nedra Glover Tawwab, MSW, LCSW, has practiced relationship therapy for 15 years and is the founder and owner of the group therapy practice Kaleidoscope Counseling. She helps people create healthy relationships by teaching them how to implement boundaries. Her philosophy is that a lack of boundaries and assertiveness underlie most relationship issues, and her gift is helping people create healthy relationships with themselves and others.
Tawwab earned her undergraduate and graduate degrees from Wayne State University in Detroit, MI. She has additional certifications in working with families and couples and in perinatal mood and anxiety disorders, plus advanced training for counseling adults who have experienced childhood emotional neglect.
Tawwab has appeared as an expert on
Red Table Talk, The Breakfast Club, Good Morning America
and
CBS Morning Show
, among others. Her work has been highlighted in
The New York Times
,
The Guardian
and
Vice
, and she has appeared on numerous podcasts including
Good Life Project, Sofia with an F
and
Therapy For Black Girls
. She runs a popular
Instagram account
where she shares practices, tools and reflections for mental health and hosts weekly Q&As.
Nedra Glover Tawwab's TED talk