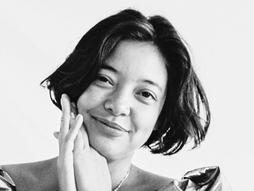 Naomi Shimada
Model, student, broadcaster
An eternally curious student of life, Naomi Shimada engages deeply with people to understand what connects us all.
Why you should listen
"First and foremost, I am a human being," says Naomi Shimada. Through her modeling, podcasting, radio and book writing work, she imagines a more viable and just future that's full of tenderness and care. She spends her life learning and being inquisitive about the things that bring people together.
Shimada coauthored Mixed Feelings, a book that explores the emotional impact of our digital habits and takes a closer look at what happens to us when we use our apps. Her podcast, Beauty Fix, is a curious dip into the world of beauty where she speaks to people about their perspectives on the world and seeks to understand what beauty means to them.
Naomi Shimada's TED talk