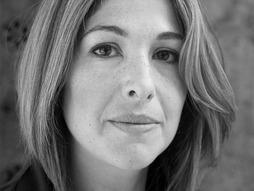 Naomi Klein
Author, Activist
In her latest work, Naomi Klein wonders: What makes our culture so prone to the reckless high-stakes gamble, and why are women so frequently called upon to clean up the mess?
Why you should listen
In the January 31, 2011, edition of The Nation, Naomi Klein reports from one of the highest-profile failures of 2010: the BP oil spill in the Gulf of Mexico. And what she finds is a cascade of unintended consequences arising from a massive corporate risk.
In her 2007 book The Shock Doctrine: The Rise of Disaster Capitalism, Naomi Klein makes the case that corporations (and capitalism-friendly governments) not only profit from disaster and conflict, but actively work to exploit countries in crisis. The "shock doctrine," as Klein defines it, falls into place after a terrorist attack, a killer hurricane, a regime change—when corporate interests swoop in on a disoriented people to rewrite the rules in favor of commerce and globalization. In her deeply historical, carefully sourced book, Klein shows the link between commerce and crisis. The Shock Doctrine was adapted into a feature-length documentary by Michael Winterbottom; it premiered at the Sundance in 2010.
Klein's previous book, No Logo: Taking Aim at the Brand Bullies, took on the creeping influence of megabrands on culture and government—with arguments so persuasive that the book earned a point-by-point rebuttal from Nike. She is a regular columnist for Nation and the Guardian, and is now working on a book on the idea of ecological debt. You can follow her on Twitter: @NaomiAKlein
What others say
"There are very few books that really help us understand the present. "The Shock Doctrine" is one of those books." — John Gray, The Guardian
Naomi Klein's TED talk