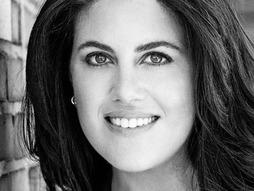 Monica Lewinsky
Social activist
Monica Lewinsky advocates for a safer and more compassionate social media environment, drawing from her unique experiences at the epicenter of a media maelstrom in 1998.
Why you should listen
After becoming the focus of the history-changing federal investigation into her private life, Monica Lewinsky found herself, at 24 years old, one of the first targets of a "culture of humiliation": a now-familiar cycle of media, political and personal harassment – particularly online.
Lewinsky survived to reclaim her personal narrative. During a decade of silence she received her Masters in Social Psychology from the London School of Economics and Political Science. In 2014, Lewinsky returned to the public eye with an acclaimed essay for Vanity Fair, which has been nominated for a National Magazine Award for best Essay Writing, and with a widely viewed speech at Forbes' 30 Under 30 Summit.
What others say
"We could all learn a few things from Monica Lewinsky, particularly about ourselves." — CNN.com, October 21, 2014
Monica Lewinsky's TED talk
More news and ideas from Monica Lewinsky
We humans
A teacher, psychologist, crisis-line supervisor and others share their suggestions for what you can do.
Continue reading
Playlist
October is National Bullying Prevention Month in the US, and chances are you know someone who's been bullied — or you've been bullied yourself. Here, I've curated a list of TED and TEDx Talks that I feel unpack different aspects of the problems, solutions and experiences we're facing in our modern world of bullying – […]
Continue reading
We humans
TED curator Chris Anderson discusses the transformative power of speaking to an audience from the heart.
Continue reading