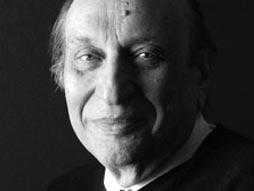 Milton Glaser
Graphic designer
If his career began and ended with "I [heart] N Y," Milton Glaser would still be a legend. But over his multi-decade career, his body of work is sprinkled with similarly iconic images and logos.
Why you should listen
Milton Glaser's work is easy to spot in a lineup -- it's simple, direct and clear, while leaping over conceptual boundaries, so that his work connects directly to the viewer like a happy virus. His best-known work may be the I [heart] N Y logo -- an image so ubiquitous, it's hard to believe there was a time when it didn't exist.
Glaser's other well-known work includes a cache of posters that defined the style of the '60s and early '70s, and numerous logos, including such instantly familiar identities as Barron's and the Brooklyn Brewery. He is a co-founder of New York magazine and helped set that magazine's honest and irreverent tone.
Recently he's been exploring the space where paintings and graphic design meet. A show in 2007 celebrated his explorations of Piero della Francesca's work. The 2009 film To Inform and Delight: The World of Milton Glaser tells the story of his celebrated career.
What others say
"The hallmarks of his work are its simplicity, wit and elegance; it may be commercial art, but with a capital A. " — Stephen Holden, New York Times
Milton Glaser's TED talk
Quotes from Milton Glaser
Fear of embarrassment drives me as much as any ambition.
In an age of computer manipulation, surrealism has become banal, a shadow of its former self.