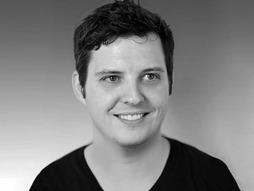 Michael McDaniel
Graphic designer
Michael McDaniel is a graphic designer using his skills to help people in meaningful ways.
Why you should listen
Michael McDaniel has worked on a wide range of projects for clients including MTV, Comcast, AT&T, American Airlines, Best Buy, HP, Sprint and Disney. His designs have been widely recognized; he's received awards from the Society of Environmental Graphic Designers for work at the M. D. Anderson Cancer Center in Houston, Texas, and from Cooper Union for a conceptual redesign of the interstate highway system.
Prompted by the aftermath of Hurricane Katrina on the city of New Orleans, McDaniel began working in his spare time for five years straight on what would become the Exo Reaction Housing System -- portable, cheap disaster relief shelters. He is a principal designer at frog and the founder and C.E.O. at Reaction Systems, Inc.
What others say
"His project is a nice reminder that better ways of doing things are out there." — GOOD magazine
Michael McDaniel's TED talk