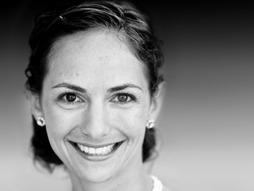 Melissa Garren
Marine biologist
Melissa Garren is a molecular and marine biologist with a passion for unlocking the mysteries of our ocean's ecosystems and finding new avenues for conservation.
Why you should listen
Melissa Garren studies marine microbes to better understand how pollution and climate change are destroying coral reefs and effecting our environment. Working under a fellowship from the Smithsonian Tropical Research Institute she began using molecular techniques to study microbial life in the ocean. At the Costa Rican wildlife refuge, Melissa helped spearhead a long-term monitoring project as well as educational initiatives. After recently receiving her Ph.D. in Marine Biology from the Center for Marine Biodiversity and Conservation, Scripps Institution of Oceanography, she is now using microfluidic technology to understand the living ecosystem of coral reefs in a postdoctoral position at the Massachusetts Institute of Technology.
Melissa Garren's TED talk