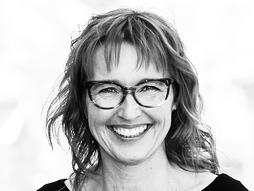 Melinda Briana Epler
Writer, advocate
Melinda Briana Epler works with the tech industry to solve diversity and inclusion together.
Why you should listen
Melinda Briana Epler has over 25 years of experience developing business innovation and inclusion strategies for startups, Fortune 500 companies and global NGOs.
As CEO of Change Catalyst, Epler works with her clients and partners to solve diversity and inclusion together. Using her background in storytelling, behavioral science and large-scale culture change, she is a strategic advisor for companies, innovation hubs and governments around the world. She also cofounded Tech Inclusion, a series of global solutions-focused conferences where she partnered with more than 450 tech companies and community organizations and hosted over 50 solutions-focused diversity and inclusion events. Previously, she was a marketing and culture executive and award-winning documentary filmmaker.
Epler speaks, mentors and writes about diversity and inclusion, inclusive innovation, empathy and entrepreneurship. She is the author of How to Be an Ally (McGraw-Hill) and the host of the popular Leading With Empathy & Allyship podcast. She has spoken on hundreds of stages worldwide, including SXSW, Grace Hopper, Wisdom 2.0, the World Bank, White House, Clinton Foundation, Black Enterprise, Google, Indeed, Capital One, UC Berkeley and McKinsey.
Melinda Briana Epler's TED talk