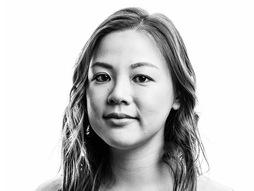 Mei Lin Neo
Marine biologist
TED Fellow Mei Lin Neo is helping giant clams step out of their shells and show the world that they can be the heroes of the oceans, too.
Why you should listen
Dr. Mei Lin Neo is a research fellow at the 
St. John's Island National Marine Laboratory
, having started her research work on the giant clams since 2006. Her current research expertise lies in the mariculture of giant clams, experimental marine ecology and marine conservation. Neo is also a TED Fellow and an advocate for science communication as a voice for the conservation of giant clams. Outside of research, she actively volunteers in local conservation groups to promote marine conservation messages and educate fellow volunteers.
Mei Lin Neo's TED talk