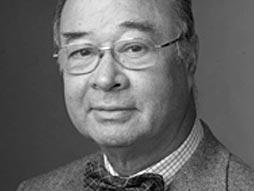 Mechai Viravaidya
Public health expert
Since 1974, Mechai Viravaidya has been creating and running innovative family planning and poverty reduction programs throughout Southeast Asia.
Why you should listen
Mechai Viravaidya is the founder and chair of the Population and Community Development Association (PDA). He's a widely acclaimed leader in the fields of public health, education and community development.
Since 1974, Mr. Mechai has initiated community-based family planning services, innovative poverty reduction and rural education programs, large-scale rural development and environmental programs, as well as groundbreaking HIV/AIDS prevention activities throughout Southeast Asia.
What others say
"When I first met Mechai Viravaidya, Thailand's "Condom King," 15 years ago, it became clear that he places a high value on action and impact, even if it means making some people uncomfortable." — Dr. Helen Gayle, TIME magazine
Mechai Viravaidya's TED talk