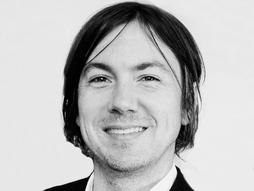 Matthew Brookshire
Songwriter, performer
Matthew Brookshire is a songwriter and performer originally from North Carolina.
Why you should listen
Matthew Brookshire's collaborations with choreographer Keely Garfield include Wow and the Bessie Award nominated Twin Pines. With composer Curtis Moore, Brookshire wrote original songs for the film Palindromes (directed by Todd Solondz), pop songs for drag icon Kevin Aviance, and created a musical about a woman's obsession with Lifetime Movies. Brookshire's albums include 8 Songs and Best Friend, and he is featured on Kelli Rae Powell's Live at Jalopy and on a compilation from the American Folk Art Museum. He is currently working on an album for Boy Girl Banjo, his duo project with singer Anielle Reid.
Matthew Brookshire's TED talk