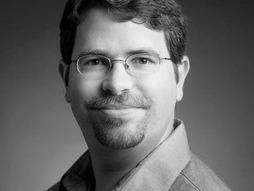 Matt Cutts is an engineer at Google, where he fights linkspam and helps webmasters understand how search works.
Why you should listen
Matt Cutts works on search at Google, specializing in search optimization. He's a friendly and public face for helping webmasters understand how Google's search actually works, making hundreds of videos that answer questions about SEO. (SearchEngineLand made this handy chart of all of them.) He's an advocate for cutting down on poor practice such as link spam. He also wrote the first version of SafeSearch, Google's family filter.
Read about all of Cutts' "30 days" adventures here >>
Matt Cutts' TED talk
More news and ideas from Matt Cutts
Live from TED2019
In a fast-paced session of talks curated by TED arts and design curator Chee Pearlman and hosted with improv leader Anthony Veneziale, 12 members of the TED community shared ideas in a special format: each had to keep their talks under six minutes, with auto-advancing, timed slides. And yes, the mic does cut after six minutes!
Continue reading
We humans
Most of us have no problem admitting we have more than we need. The difficulty lies in the next steps: How to get rid of it? What room to tackle first? Should we toss, regift, donate, recycle, repurpose, sell? It's enough to drive a person to lie down and wait until the impulse to tidy passes. This gentle advice from TED speakers will help you look at the excess in your life, get rid of it, and restore some order to your space.
Continue reading