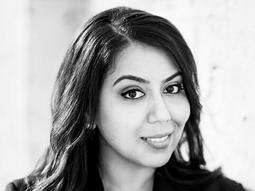 Mariam Veiszadeh
Lawyer, CEO and Founder
Mariam Veiszadeh is an award-winning human rights advocate, lawyer, diversity and inclusion practitioner, contributing author and media commentator.
Why you should listen
Following her decade long advocacy work in championing a multitude of causes, Mariam Veiszadeh was appointed inaugural CEO of Media Diversity Australia MDA in late 2021, an organization established to drive Australia's media landscape to look and sounds more like Australia.

Veiszadeh has held many positions and worn many hats including as Founder and Chair of Islamophobia Register Australia, former Co-Chair of Australian Muslim Women's Centre for Human Rights, former director at Diversity Council Australia and much more. Her impact is felt in all of the social movements she puts her name to including after the fall of Kabul, her advocacy and fundraising efforts for #ActionForAfghanisan.

With many accolades to her name including the Fairfax Daily Life 2016 Woman of the year, 2015 Westpac Woman of Influence, 2015 Woman of the Year and Role Model of the Year in Australian Muslim Achievement Awards as well as the 2021 Life Member Award Winner, Welcoming Australia and 2022 Winner of Professional Excellence Award, Western Syd Uni Alumni Awards. Veiszadeh is renowned for influencing positive change both in the workplace and in society more broadly.
Mariam Veiszadeh's TED talk