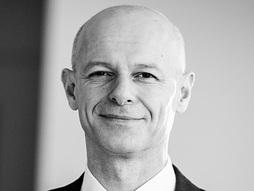 Marco Annunziata
Economist
The Chief Economist at General Electric, Marco Annunziata is a financial virtuoso with a passion for technology.
Why you should listen
Marco Annunziata is the Chief Economist of General Electric, responsible for the global economic analysis that guides GE's business strategy. A member of the European Central Bank's Shadow Council and of the European Council of Economists, Annunziata has been featured on Bloomberg, CNBC, and in The Financial Times and The Wall Street Journal.
Annunziata arrived at GE in 2011 with a long track record in the financial sector, previously working at Unicredit, Deutsche Bank and the International Monetary Fund, where he researched emerging markets and the Eurozone. Annunziata confesses that he is "childishly proud" of his first book, The Economics of the Financial Crisis (Palgrave MacMillan, 2011). The book traces the global fiscal crisis back to a failure of common sense, in which so many of us played a part, and offers guidance for learning the right lessons from the outcomes.
What others say
"Machines increasingly communicate among themselves and with people. Mobile devices allow round-the-clock interconnectivity. Computers crunch terabytes of data. Such innovations have convinced economists from GE's Marco Annunziata to Erik Brynjolfsson of MIT that the stage is set for a wave of productivity gains to rival the 10-year Internet boom that began in 1995." — Bloomberg
Marco Annunziata's TED talk