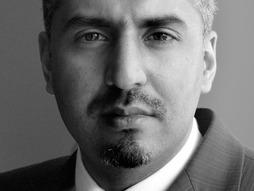 Maajid Nawaz
Anti-extremism activist
Maajid Nawaz works to promote conversation, tolerance and democracy in Muslim and non-Muslim communities.
Why you should listen
As a teenager, British-born Maajid Nawaz was recruited to the global Islamist party Hizb ut-Tahrir, whose goal, broadly put, is to unite all Muslim countries into one caliphate ruled by Islamic law. He spent more than a decade there, rising into its leadership, until he was sentenced to four years in an Egyptian prison for belonging to the group. But he left prison feeling that Hizb ut-Tahrir was hijacking Islam for political purposes and that its aims were dangerously similar to the aims of fascism. While remaining a Muslim, he was no longer an Islamist.

His goal now is to help Muslims in the West engage in their current political frameworks, while encouraging non-Western Muslims to work for a democratic culture that values peace and women's rights. In the UK, he co-founded Quilliam, a think-tank that engages in "counter-Islamist thought-generating" -- looking for new narratives of citizenship, identity and belonging in a globalized world.
He says: "I can now say that the more I learnt about Islam, the more tolerant I became."
What others say
"He devotes himself to rebutting the very narrative he once passionately promoted." — 60 Minutes
Maajid Nawaz's TED talk