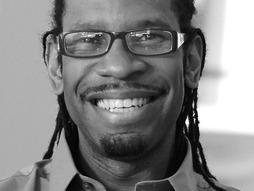 CNN and ESPN columnist LZ Granderson is a celebrated voice on sports, race and gay rights.
Why you should listen
LZ Granderson is no ordinary sports columnist. The scope of his work and interests reaches well beyond the world of athletics into race, politics, and gay and lesbian issues. Granderson was first hired at The Atlanta Journal-Constitution as a home design writer, but with his passion for sports it wasn't long before he became the lead writer for the paper's entertainment section, where he made a name as a sportswriter. (Meanwhile he also ran a gay bar in Atlanta.) In 2003 ESPN The Magazine hired Granderson as a freelance writer, and in 2004 he became an NBA editor. Today Granderson continues his work at the Magazine and is a columnist for ESPN.com's Page 2 and CNN.com.
Read his further thoughts on this talk on CNN Opinion >>
LZ Granderson's TED talk