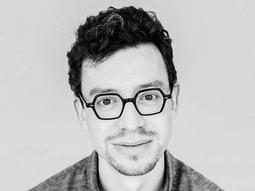 Luis von Ahn
Educational equity technologist
Crowdsourcing pioneer and Duolingo CEO Luis von Ahn builds systems that combine the skills of humans and computers to take on large-scale problems neither can solve alone.
Why you should listen
Luis von Ahn is an entrepreneur and former professor at Carnegie Mellon University known for co-inventing CAPTCHAs, being a MacArthur Fellow and selling two companies to Google in his twenties. He is the cofounder and CEO of Duolingo, the world's most popular language-learning platform and most downloaded education app, which allows you to learn languages such as Spanish, French, Italian, Arabic, Navajo, Zulu — even Klingon! — for free.

von Ahn's work takes advantage of the ever-growing, internet-connected population to achieve collaboration in unprecedented numbers. He was named one of the "10 Most Brilliant Scientists" by Popular Science and one of the "100 Most Innovative People in Business" by Fast Company; in 2018 he won the Lemelson-MIT Prize honoring world-changing inventors.
Luis von Ahn's TED talk