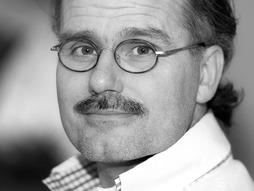 Lucien Engelen
Healthcare innovator
Lucien Engelen is a technologist and innovator who is working to put patients into the healthcare team.
Why you should listen
Lucien Engelen was the first Dutch Health 2.0 Ambassador, a position he used to inspire many to step into the world of participatory healthcare. He believes that new technologies, and the revolution in communication modes that is accompanying them, will have an enormous impact on the fantastic challenges posed by the current state of health care around the world  Engelen is also the founder of REshape, a program of Radboud University Nijmegen Medical Centre dedicated to creating the decade of the self-empowered patient. He is also a faculty memeber at the Singularity University in Silicon Valley.
Lucien Engelen's TED talk