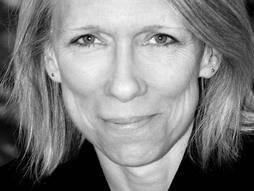 New Yorker cartoonist Liza Donnelly tackles global issues with humor, intelligence and sarcasm. Her latest project supports the United Nations initiative Cartooning For Peace.
Why you should listen
When Liza Donnelly joined The New Yorker in 1982, she was the youngest cartoonist on staff and one of only three women at the time to draw cartoons for the magazine. She's still there. In 2005, Donnelly wrote the definitive book about her colleagues: Funny Ladies: The New Yorker's Greatest Women Cartoonists and Their Cartoons. She's been part of many other books, including Sex and Sensibility, Cartoon Marriage (about her life with fellow New Yorker cartoonist Michael Maslin) and a popular series of dinosaur books for kids. Her latest is Women on Men.
In 2007, Donnelly joined the United Nations initiative Cartooning for Peace. She travels worldwide to speak out about freedom of speech, world peace, and other global issues. Along with her New Yorker cartoons, Donnelly writes a column for Forbes, and draws a weekly political cartoon for Medium. She's a founding member of the US branch of the international organization FECO, and has taught at Vassar College and The School of Visual Arts. She received an honorary PhD from the University of Connecticut and is a cultural envoy for the US State Department, traveling to speak about women's rights, freedom of expression and cartoons.
What others say
"Liza often steps out from behind her drawing table to make this world not just a funnier place, but a better one too." — Planet Green
Liza Donnelly's TED talk