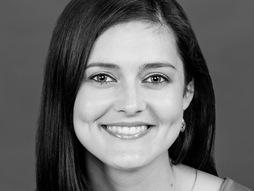 Lindsay Malloy
Developmental psychology professor, researcher
Lindsay Malloy studies how kids function in a legal system that was designed for adults.
Why you should listen
Dr. Lindsay Malloy has devoted her career to improving justice for vulnerable youth, including working to develop more appropriate interrogation methods and investigative interviewing techniques for children and teens.
Malloy received her PhD in psychology and social behavior at the University of California, Irvine before conducting postdoctoral work at the University of Cambridge in England. After earning tenure at Florida International University in Miami, FL, she moved to Canada where she is now an Associate Professor in the Faculty of Social Science and Humanities at the University of Ontario Institute of Technology in Oshawa, ON. Malloy's research has been funded by the US National Science Foundation, Eunice Kennedy Shriver National Institute of Child Health and Human Development (NICHD) and the US Department of Health and Human Services. She has received early career awards from the American Psychology-Law Society (Division 41 of the American Psychological Association), the Society for Child and Family Policy and Practice (Division 37 of the American Psychological Association) and the International Investigative Interviewing Research Group, for her contributions to science, policy and practice.
Lindsay Malloy's TED talk