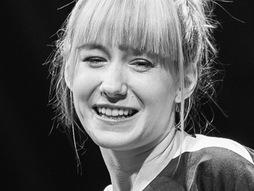 Linda Liukas
Programmer, storyteller and illustrator
Linda Liukas wants to create a more diverse and colorful world of technology, starting with the poetry of code.
Why you should listen
Linda Liukas is a programmer, storyteller and illustrator. Her children's book, Hello Ruby, is the "world's most whimsical way to learn about technology, computing and coding." Liukas founded Rails Girls, which has organized workshops in over 230 cities, teaching the basics of programming to more than 10,000 women. Linda worked at Codeacademy, which she left to write stories that teach children about software and programming. She won the 2013 Ruby Hero prize and was named the Digital Champion of Finland by the EU Commissioner for Digital Agenda.
Linda Liukas' TED talk