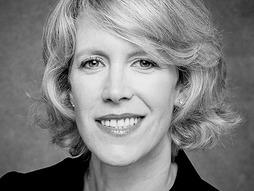 Leslie Morgan Steiner
Writer
Leslie Morgan Steiner is a writer and outspoken advocate for survivors of domestic violence — which includes herself.
Why you should listen
Leslie Morgan Steiner is the author of Crazy Love, a memoir about her marriage to a man who routinely abused and threatened her. In it she describes the harrowing details that unfolded unexpectedly -- from the moment she met a warm, loving, infatuated man on the subway, to the moment he first laid a hand on her, when he grabbed her neck just days before their wedding. Steiner also edited Mommy Wars: Stay-at-Home and Career Moms Face Off on Their Choices, Their Lives, Their Families, a collection of essays by women struggling to balance motherhood and their careers.
Steiner received her MBA in marketing from Wharton School of Business and worked in marketing for Johnson & Johnson before transitioning to writing, as General Manager of the Washington Post Magazine. Steiner writes a weekly column called "Two Cents on Modern Motherhood," for the website Mommy Track'd, and she has just finished her third book, on the effect of fertility treatments on modern motherhood.
Read her thoughts about this TED Talk on CNN.com >>
Leslie Morgan Steiner's TED talk
More news and ideas from Leslie Morgan Steiner
We humans
Esta Soler and Leslie Morgan Steiner talk about the NFL and how to end domestic violence.
Continue reading
News
Here, some staff picks of smart, funny, bizarre and cool stuff on the interwebs this week, with a light Valentine's Day theme: Suleika Jaouad, who writes about being young with cancer, talks about the embarrassing but very real prospect of being a sexually active cancer patient. [The NYTimes Well Blog] For other unconventional responses to […]
Continue reading
Culture
[ted id=1654] Leslie Morgan Steiner thought that she'd found true love in her early 20s. Instead, she found herself married to a man who repeatedly pointed a gun at her head and threatened to kill her. In today's brave talk, given at TEDxRainier, Steiner tells the story of how she — a Harvard-educated magazine editor […]
Continue reading