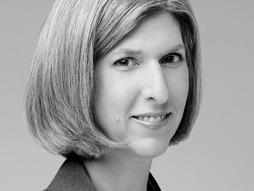 Lauren Zalaznick
Media executive
After wholly revamping the Bravo Network, media trendsetter Lauren Zalaznick is inventing fresh ways for NBC Universal to reach coveted new audiences across multiple media.
Why you should listen
In her industry-famous overhaul of Bravo, Lauren Zalaznick took a marginal arts-centered network and made it the destination for trendy reality TV. Now the tastemaker who brought us shows like Project Runway, Top Chef and the Real Housewives franchise is applying her savvy to the challenge of creating a truly multimedia network. As chair of NBC Universal Entertainment & Digital Networks and Integrated Media, Zalaznick is using digital media to fuel the popularity of traditional media.
Before her career in television, Zalaznick produced several award-winning indie films, including Larry Clark's iconic Kids and Jim McKay's Girls Town. She broke into TV as a senior executive at music channel VH1, pioneering the low-budget, simple and cunning Pop-Up Video. Her sharp pop-culture sensibility has earned her a place among Time's 100 Most Influential People, Vanity Fair's New Establishment and Fortune's 50 Most Powerful Women. 
What others say
"Lauren is an example of taking information anywhere you can get it, be it literature, the news, advertising. Her gift is to be able to take that material and become both a trend-spotter and a trendsetter." — Garland Waller, Boston University
Lauren Zalaznick's TED talk