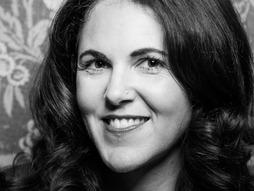 Why you should listen
Laurel Braitman is a bestselling author, historian and anthropologist of science. Her book Animal Madness was a New York Times bestseller, and her collaborations with musicians, artists and scientists have been featured on the BBC, NPR and elsewhere. She is currently a writer-in-residence at Stanford University School of Medicine, where she helps physicians, medical students and staff tell better stories -- both for themselves and their patients.
Laurel Braitman's TED talk
More news and ideas from Laurel Braitman
We humans
Your job: Be interesting. Researcher and author Laurel Braitman explains.
Continue reading
Your Turn
Pets: they are just like us. Well, maybe. In her TED Talk, "Depressed dogs, cats with OCD—what animal madness means for us humans," Laurel Braitman shares her seven years of research on the mental health of animals. "What I discovered is that I do believe they can suffer from mental illness, and [that] trying to […]
Continue reading
News
Last night, four authors stepped onto an Edison-bulb-lit stage in our New York office to share the bold ideas at the center of their books. "Tonight will bring to life the nonfiction section of the library," promised the evening's host, June Cohen, Executive Producer of TED Media. From a new vision for healthcare, to a […]
Continue reading