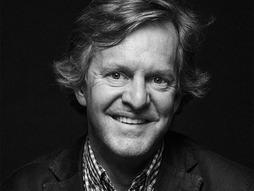 Kevin J. Krizek
Environmental designer
Kevin J. Krizek has been examining the environmental, social and health impacts of our urban transportation choices for twenty-five years.
Why you should listen
Through his work both domestic and international, Kevin J. Krizek's developed informed insights into solving one of the world's most pressing problems -- how to reverse the automobile-focused nature of our environments, sharing remedies across borders that are both aspirational and evidence-based.
He has authored or edited several books: Advanced Introduction to Urban Transport Planning, Metropolitan Transport and Land Use and End of Traffic and the Future of Access. He earned a PhD in Urban Design and Planning and MSCE from the University of Washington in Seattle. His master's degree in regional planning is from the University of North Carolina at Chapel Hill and his undergraduate degree in engineering was awarded by Northwestern University.
He was the scientific director for the Velo-city 2017 research symposium in the Netherlands -- held as part of the world's largest conference on bicycling. Beginning in September 2021, he will serve as a senior advisor in Washington DC to the Under Secretary of the Environment, Energy and Equity as part of a US Department of State Jefferson Fellowship. 
Kevin J. Krizek's TED talk