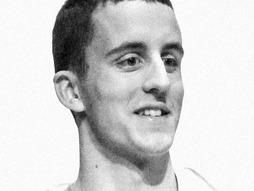 Kevin Breel
Comedian, activist
Writer, comic and mental health activist Kevin Breel speaks up about depression.
Why you should listen
As a teenager, Kevin Breel almost took his own life. His story, so powerfully told in his viral TEDxYouth Talk, gives voice to an often silent struggle and offers a message of hope.
As Jack Knox writes in the Times Colonist :
His story, abbreviated, is this: He grew up in Cadboro Bay, a popular kid, fun at parties, English and drama awards, always on the honour roll, captain of the Lambrick Park basketball team when it was ranked No. 1 in the province. Under it all was the other him, the kid who plunged into depression at age 13 when his best friend died in a car crash.
Breel now speaks out about his own depression, with a mission of helping kids his age realize they're not alone.
What others say
"If someone in your life suffers from depression, you need to watch this video. If you don't think anyone in your life suffers from depression, you need to watch this video -- because you may not realize it if they do." —
Kevin Breel's TED talk