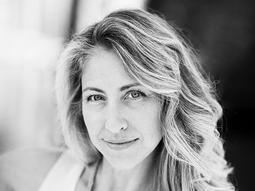 Kate Ackerman
Sports endocrinology clinician scientist
Dr. Kathryn (Kate) Ackerman is a sports medicine doctor and endocrinologist, who focuses on female athlete health and performance research, interdisciplinary care, and advocacy.
Why you should listen
An Associate Professor of Medicine at Harvard Medical School, Dr. Kate Ackerman is the Founder and Director of the International Biennial Female Athlete Conference (next held June 14-16, 2023 in Boston, MA) and the Director of the Wu Tsai Female Athlete Program at Boston Children's Hospital, an Innovation Hub of the Wu Tsai Human Performance Alliance.

Dr. Ackerman is a former US national team rower and chairs the US Rowing Medical and Sports Science Committee.

She co-chairs the US Olympic and Paralympic Women's Health Task Force and works as a consultant for the International Olympic Committee on topics related to Relative Energy Deficiency in Sport (REDs) and women's health.
Kate Ackerman's TED talk