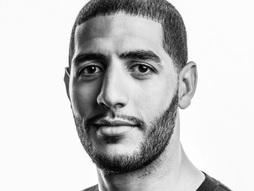 Karim Abouelnaga
Education entrepreneur
Karim Abouelnaga is working to provide kids with access to high-quality academic summer programming.
Why you should listen
Karim Abouelnaga wants to eliminate summer learning loss in kids and give them a fair chance at realizing their life ambitions. After experiencing the struggle to succeed in under-resourced urban public schools, he was lucky enough to benefit from nonprofits that provided him with great mentors, receiving over $300,000 in scholarships to make his college education possible. Abouelnaga is the founder and CEO of the benefit corporation Practice Makes Perfect, a full-service summer school operator that uses a "near-peer" learning model to drive academic outcomes for thousands of low-income children.
Abouelnaga is a regular contributor for Entrepreneur and Forbes, a co-founder of Gentlemen Ventures, a TED Fellow, Global Shaper and Echoing Green Fellow. He was named to Forbes' 30 under 30 in Education. In 2016 Richtopia ranked him in the top five of most influential entrepreneurs in the world under 25. Abouelnaga graduated from Cornell University with a degree in hotel administration in 2013.
Reach Karim here: karimted@practicemakesperfect.org.
Karim Abouelnaga's TED talk