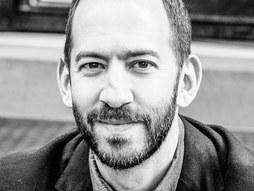 Jonathan Tepperman
Global affairs thinker
Jonathan Tepperman writes on the world's most pervasive and seemingly intractable challenges.
Why you should listen
Jonathan Tepperman is the managing editor of Foreign Affairs, the bimonthly journal published by the Council on Foreign Relations.
Tepperman started his career in international affairs as a speechwriter at the UN in Geneva, and he has written for publications including the New York Times, the Washington Post, the Wall Street Journal, The Atlantic and Newsweek. He has interviewed numerous world leaders including Syria's Bashar al-Assad, Japan's Shinzo Abe, Brazil's Luiz Inacio Lula da Silva, Mexico's Enrique Peña Nieto, Indonesia's Joko Widodo and Rwanda's Paul Kagame.
Tepperman's new book The Fix: How Nations Survive and Thrive in a World in Decline explores ten of the world's more pervasive and seemingly intractable challenges (such as economic stagnation, political gridlock, corruption and terrorism) and shows that, contrary to general consensus, each has a solution, one that has already been implemented somewhere in the world.
Jonathan Tepperman's TED talk